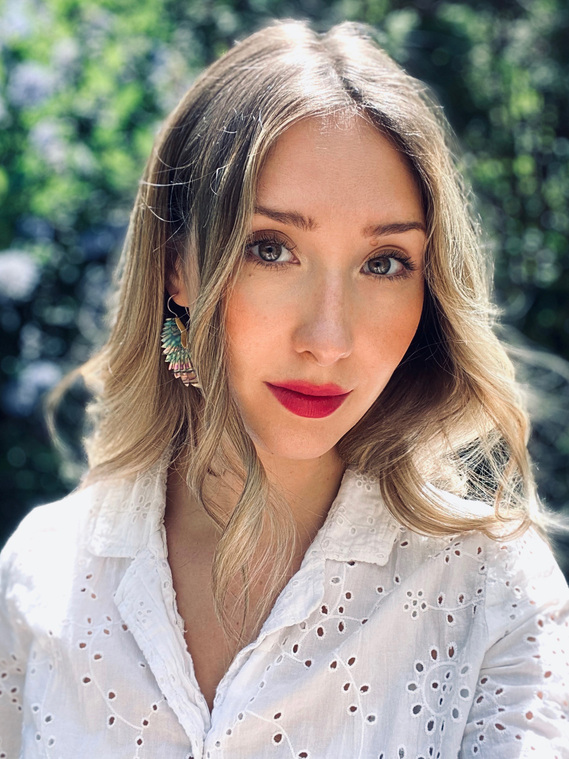 VISUAL ARTIST
BFA, Emily Carr x MA undertaking, EGS
Hilary Paige is an ink and mixed media artist in Vancouver, Canada. She creates Flowetry, elegant abstract art known for its atmospheric colour palettes, ethereal luminosity and luscious texture. Weaved together these visions are reminiscent of prismatic light, flowers and feathers, celestial landscapes and portals to dream realms. Her art is often felt as heart-centered celebrations of beauty, paradox, and possibility.
CREATIVE GUIDE
Registered Therapeutic Counsellor x Expressive Arts Therapist
Hilary believes art has the ability to bridge everyday reality with the sacred. As a creative facilitator she helps people access the fullness of their creative expression to self-source healing through empowering intermodal processes within the arts. Her focus is in guiding women and rising artists. Hilary's mission is to be a way-shower in community at large. Leading people to remember their wellspring of wonder always residing within.
I am profoundly grateful to be living within the beauty and magic of the Pacific North West, on the unceded territories of the Musqueam, Squamish and Tsleil-Waututh Nations.