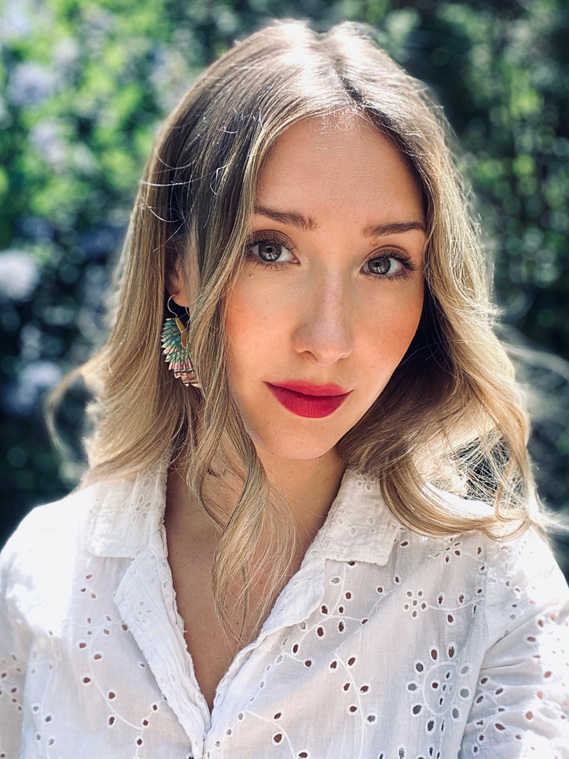 ABOUT HILARY
Hilary Paige is a Registered Expressive Arts Therapist (REAT) and visual artist with a BFA from Emily Carr University. She lives and works in Vancouver, British Columbia.
I am profoundly grateful to be living within the beauty and magic of the Pacific North West, on the unceded territories of the Musqueam, Squamish and Tsleil-Waututh Nations.
EXPRESSIVE ARTS THERAPIST
I believe that the arts and free-play gift us new possibilities to connect to our truest self. I offer support for healing and personal growth through the arts. My approach as an expressive arts therapist is to tap into the senses, follow the pull of expression, and trust the process. I work collaboratively with each person, guiding and following along the way.
I work with children, youth and adults. I facilitate private sessions both in person and online.
I am touched that I can be a part of my client's journey as they uncover their sources of well-being and possibility through imagination.

VISUAL ARTIST
As a visual artist I create soulful abstract paintings with ink & mixed media. My work is known for its distinctive colour palette, unmistakable luminosity and luscious texture. I embellish my pieces with a curated touch of iridescence and blend colours that create atmospheric paintings with depth and detail. I'm living for how truly experiential this ink medium is – in person it transforms with various lighting and angles… as if it's alive.
I'm most inspired by the natural world, the divine feminine, the celestial and esoteric realms, and the beauty of the human experience.
Art has this sacred ability to translate/realize so much that is around and within us which can only be sensed/felt. My mission is to create art that guides people in connecting to that something bigger/grand design, that helps them remember the beauty and creative possibility that lives within them. I love to see my pieces become a nourishing source of inspiration, grounding, and joy in my client's personal space.
INQUIRIES | CURIOSITIES
If you are called to begin your journey in healing with Expressive Arts Therapy - or have questions - I would love to connect with you.
If you would like to purchase or commission original alcohol ink artwork, please do reach out!
- Hilary