MY LIFES WORK IS TO HONOUR THE GREAT BEAUTY OF ALL THAT YOU ARE
MY VALUES
I value the creative process deeply. I feel it's the source of life itself. My mission is to support people who are on their journey to heal, grow and expand into the fullness of their possibility through the creative process. As an Expressive Arts Therapist, I create a safe container for a person to enter into and explore the imaginal. My gifts are in helping people unlock their own creative flow.
I see the artistic process as a key to freedom and change. It's our birthright. It's how we realize ourselves more deeply, discover our inner resources, and sing aliveness into our being.
When I witness a client's journey, I notice how courageous it is to take with them a lived experience - an actual felt sense - of how things could be; flexibility, openness, limitless possibilities.
"Just Right Next"
The way it reminds with a soft voice,
"relax into what is ready to fall away
and what is ready to come into form".
WORKING WITH ME
I meet each person exactly where they are at with acceptance and openness to what they might be looking for through the Expressive Arts. In every unique therapeutic relationship I promise to bring the integrity of my individual presence and deep listening. I cultivate a setting that is safe and judgment-free. I facilitate and grant-permission for all expressions.
I believe in the importance of working collaboratively with my clients. This co-creative process is grounded in guiding, synergizing and following with them along the way.
I use an intuitive resource-oriented approach. I believe that the client is their own best expert, and given a safe and supportive environment, will intuitively discover and activate their own inner strengths. I wholeheartedly trust that within each person lives a well of possibilities; and so I strive to engage their curiosity and motivate their discovery of the beauty in the unknown. I am trauma-informed and inspired by play therapy practices. A unique offering in my practice is nature-based grounding and earth material exploration.
AREAS OF PRACTICE
The people I support experience a diverse array of challenges and exceptionalities. I work across all ages and cross-culturally.
I am fully committed to supporting the LGBTQ2S community. I serve individuals from a diversity of identities and backgrounds. My practice is grounded in equality, justice and dignity for all. I actively work to hold space that is anti-oppression and free of judgment.
𓁿 Nervous system regulation and tools for grounding

𓁿 Life transitions (life changes of all types and sizes, loss, grief, identity reinvention)
𓁿 Mental health challenges (depression, anxiety, burn-out, apathy)
𓁿 Women's support (empowerment, relationships, violence, reinvention)
𓁿 Relationship Health (codependency, boundaries, separation or divorce, conflict transformation)
𓁿 Grief, trauma & emotional release (process memories, fears, pain, triggers and feelings)
𓁿 Rebuilding self-esteem and body image
𓁿 Reignite passion and playfulness (creative blocks, stuckness, uninspired)
𓁿 Self-awareness, self care, mindfulness, presence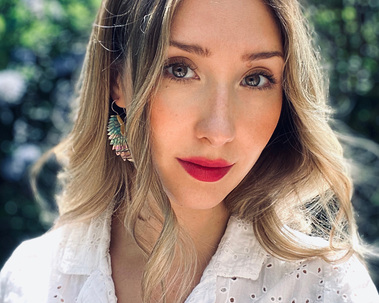 I am happy to be accepting new clients! Please reach out through email and I will send you an intake form.

Specific questions or curiosities about how Expressive Arts Therapy works or what to expect? - I offer a free 15 min Discovery Call.