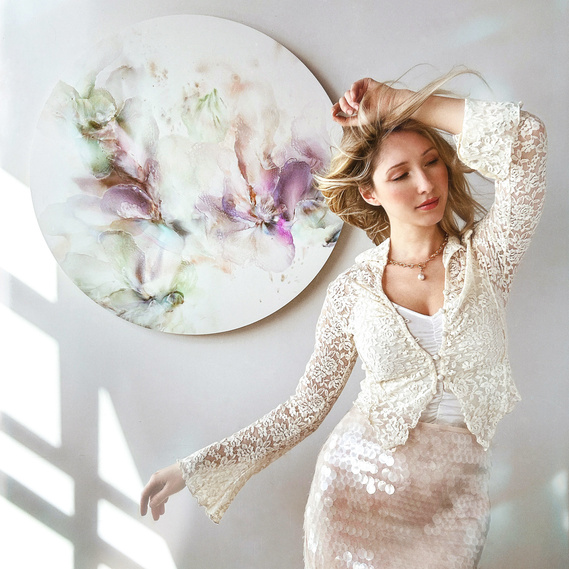 W E L C O M E
My name is Hilary Paige. I'm a visual artist and creative guide living in Vancouver, BC. I create elegant abstract art inspired by the celestial and the sacred feminine. I empower rising artists in their creative magic.
I'm the visionary + creator of Flowetry
BFA x Registered Therapeutic Counsellor x Expressive Arts Therapist
T H E S T U D I O
I work & play in the artist building of 1000 Parker Street. A landmark cultural institution over a hundred years old. Brimming with history. You just feel it.
Here I create all my work and host buyers in my bright, peaceful showroom in studio 350. I also teach my Flowetry method. Welcoming people of all ages and levels to experience their creative heart in motion.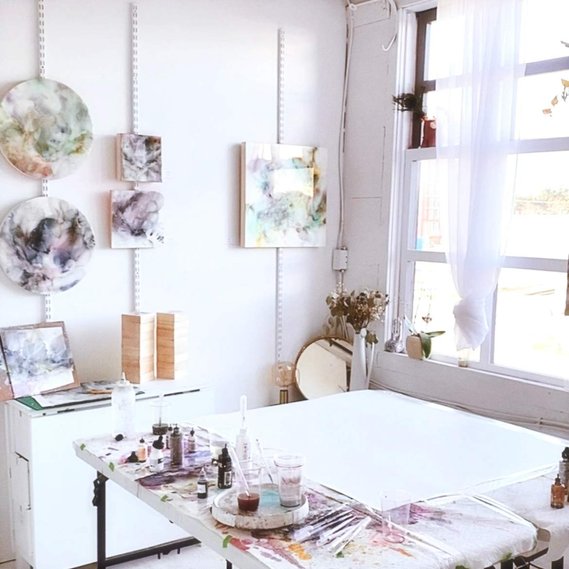 F L O W E T R Y
ethereal, atmospheric, expressive
I conjure ethereal abstract art with alcohol ink and mixed media. My two signature painting styles are called Breaking Light and Celestine. Known for their otherworldly movement, stunning palettes and rich luminosity.
FLOWETRY LOVE LETTERS
For the creative hearts and art romantics, the dreamers and free spirits. Let's be in each other's orbit.